Dr. Scott Covered in UCSB's Engineering Magazine
Dr. Susannah Scott's work with plastics and pollution is highlighted in Convergence, a UCSB Engineering Department Magazine.
Last October, an article in SCIENCE by UC Santa Barbara researchers Susannah Scott and Mahdi Abu- Omar described a one-pot, low-temperature catalytic method that upcycles polyethylene into high-value alkylaromatic molecules. Polyethylene represents about a third of all plastics, which have a global value of about $200 billion annually.

The Scott Group Publishes New Findings in Science
Researchers develop an efficient, low-energy method for upcycling plastic waste into valuable molecules, creating a second life for waste plastics.
---
UCSB researchers have discovered a new catalytic route to transform waste plastic to valuable products via tandem hydrogenolysis/aromatization. Compared with conventional methods that require high temperatures (between 500 and 1000°C) to break down the polymer chains into smaller hydrocarbon molecules, the newly developed method converts polyethylene under relatively mild conditions (ca. 300°C) over a platinum on alumina (Pt/Al2O3) catalyst without the need for added hydrogen or solvent. Hydrogen generated in the reaction from aromatization serves to cut the polymer chains, making the overall transformation thermodynamically accessible despite the moderate reaction temperature. As a result, long-chain alkylaromatics are formed in high yields directly from waste hydrocarbon polymers. These products are widely used in solvents, paints, lubricants, detergents, pharmaceuticals, and many other industrial and consumer products.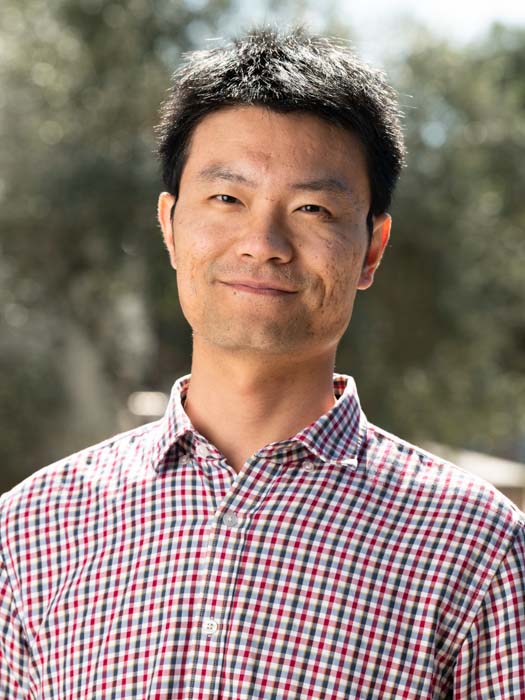 Fan Zhang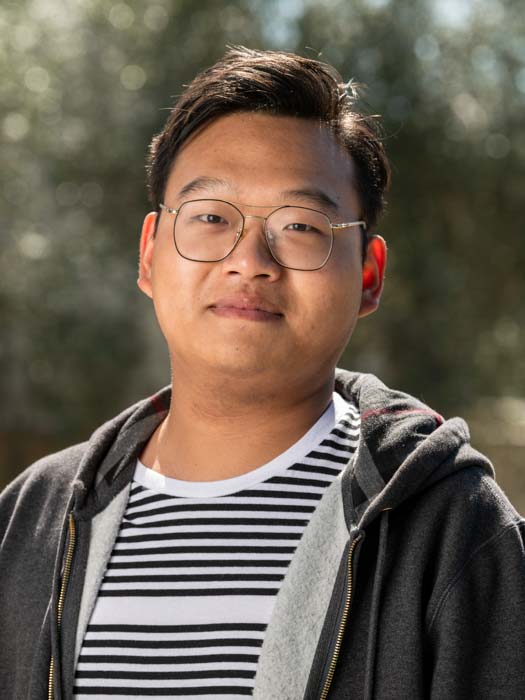 Jiakai Sun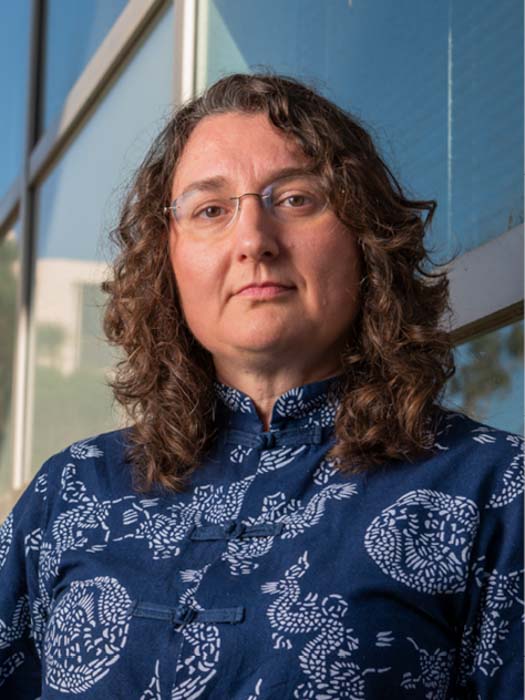 Dr. Susannah Scott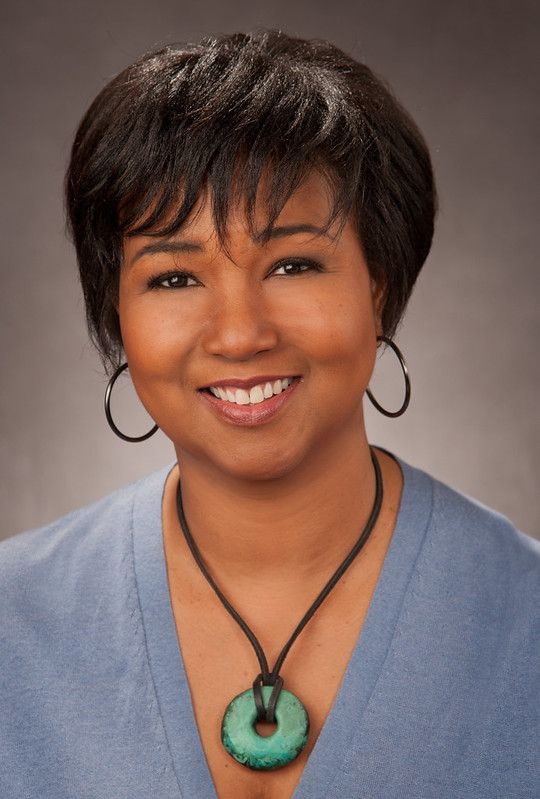 Susannah Scott interviews Dr. Mae Jemison, former NASA astronaut, for Arts & Lectures Race to Justice series.

Tuesday, February 23 at 5:00pm, View the Event

Dr. Mae C. Jemison broke more than the sound barrier in 1992 when she climbed aboard the space shuttle Endeavour and became the first woman of color to travel into space. She was also NASA's first Science Mission Specialist performing experiments in material science, life science and human adaptation to weightlessness. Currently at the helm of the 100 Year Starship, a groundbreaking, Pentagon-funded effort, Jemison is pioneering and transforming breakthrough science and technology to enhance the quality of life on Earth. Featured in a children's book entitled Little Leaders: Bold Women in Black History and included in a groundbreaking Women of NASA Lego set, Jemison is a true icon, heralded for her passion and continued dedication to building a world of opportunity and equality. She has been inducted into the National Women's Hall of Fame and the International Space Hall of Fame.
NAS Science Session: New Approaches to Solving the Plastics Dilemma (Featuring: Susannah Scott)

NAS 157th Annual Meeting: ONLINE PUBLIC PROGRAM and WATCH THE RECORDING

Plastics are a vital part of modern life. Current commodity plastics, such as polyethylene, polystyrene, and polypropylene, are comprised of large organic molecules known as polymers, which are derived from non-renewable fossil fuels and designed to be durable and resistant to degradation. Due to the versatile properties of these synthetic
materials and their low cost, global plastics production has reached an unfathomable rate of more than 400 million metric tons per year. It is hard to imagine a world without plastics – they keep our food safe, are fundamental components of electronic devices, allow fuel-efficient vehicles, among an almost endless list of beneficial applications. However, there is a detrimental side of plastics that creates a growing crisis; for plastic packaging, approximately 1/3 is leaked into the environment, 40% is clogging our landfills. Only 10% is recycled, with just 2% undergoing closed-loop recycling. This session explores a revolution in the field of polymer science that includes a transition to renewable feedstocks, the development of environmentally-degradable materials, plastics that can protect, report, heal and even regenerate themselves, and upcycling of plastics to new fuels, chemicals and materials. The webcast will be available at 11:30 a.m. EDT on Sunday, April 26.
Organizer:
Geoffrey W. Coates
, Tisch University Professor, Department of Chemistry and Chemical Biology, Cornell University
Marc A. Hillmyer, Professor, NSF Center for Sustainable Polymers, University of Minnesota

Jeffrey S. Moore, Stanley O. Ikenberry Endowed Chair and Director, Beckman Institute for Advanced Science and Technology, University of Illinois at Urbana-Champaign

Susannah Scott

, Distinguished Professor and Mellichamp Chair, Sustainable Catalytic Processing, Department of Chemistry and Biochemistry, University of California, Santa Barbara
AIChE - CRE Webinar: Catalytic Depolymerization: Strategies for Chemical Recycling of Waste Plastics
Professor Susannah Scott discusses challenges and opportunities in chemical recycling of waste plastics in March 2020.
Susannah Scott Elected Chair, University of California Academic Senate, Santa Barbara Division
Professor Susannah Scott was elected as the Chair of the Santa Barbara Division of the University of California Academic Senate; She will take office in Fall 2020.
Read more about the UCSB Academic Senate.
University of Houston's "The Future of Plastics" Symposium
Professor Susannah Scott discusses the promises of polymer upcycling and the future of plastics at the UH Energy Symposium Series in November 2019.
Watch the symposium here!